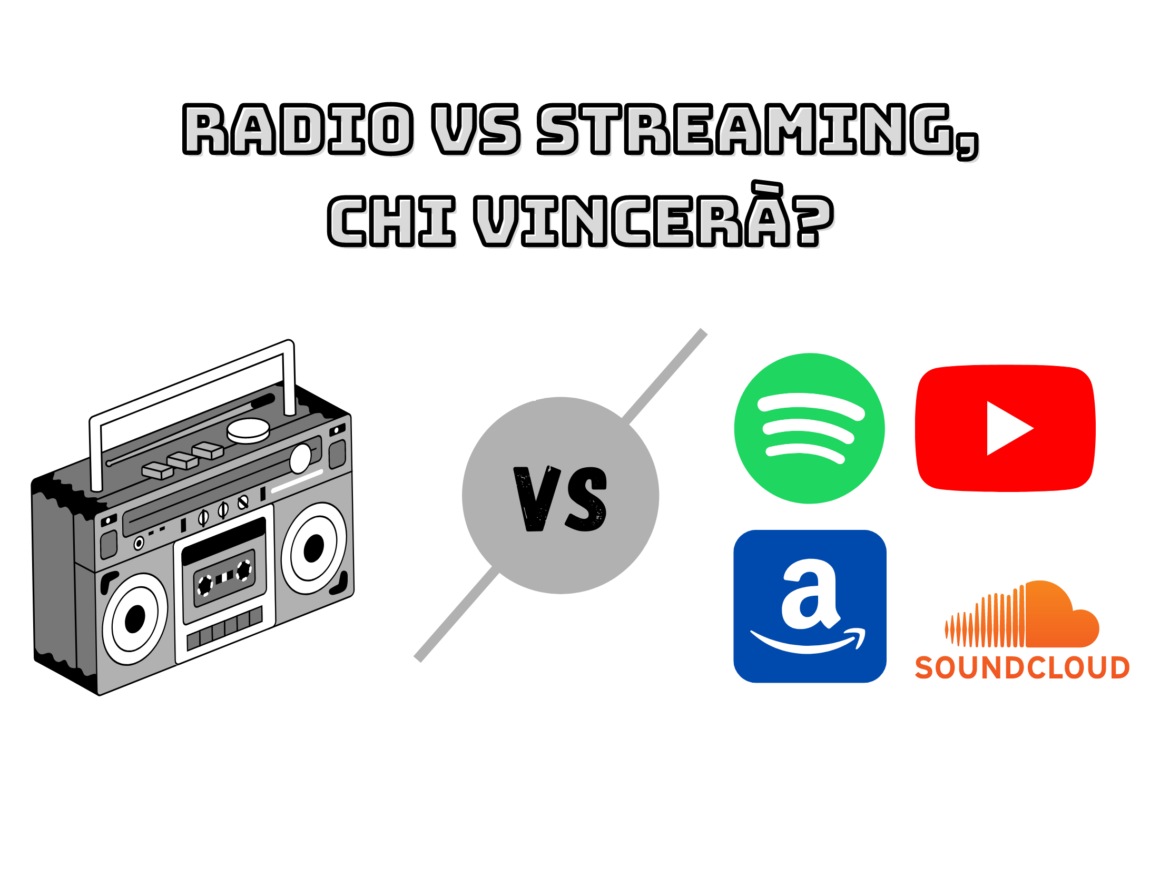 Radio vs Streaming: chi vincerà?
Siamo di fronte a uno scontro epocale: la radio contro lo streaming musicale.
Spotify, Deezer, Amazon Music, YouTube, Soundcloud ed Apple Music sono diventate le piattaforme più utilizzate per consumare musica. Ma saranno capaci di mandare nel dimenticatoio il mezzo radiofonico?
Spotify annuncia la morte della radio
La risposta di Daniel EK, presidente di Spotify, arriva da una lettera agli azionisti: "Se guardiamo ai prossimi 20 anni, ciò che vediamo è la morte di tutto ciò che è lineare, e la vittoria dell'on-demand".
Molti si schierano con Ek, ma forse non sanno che non è la prima volta che la radio viene considerata come un mezzo il cui futuro è breve.
Nell'era dello streaming esistono ancora format lineari?
Ad oggi sembra che le trasmissioni radiofoniche non risentano di questa imminente fine; questo perché i format basati su dirette non sono per niente in crisi.
Anche all'interno del panorama digitale ci sono piattaforme che prevedono una struttura lineare dei contenuti secondo un palinsesto, una modalità di diffusione da uno a molti e spesso in diretta.
Alcuni esempi di queste piattaforme che stanno riscuotendo un notevole successo sono Twitch e le live sui social network.
Il format radiofonico si è infiltrato nello streaming
Il format lineare radiofonico prospera ancora e richiama a sé un pubblico molto vasto.
Questo particolare non è sfuggito agli occhi del principale competitor di Spotify, cioè Apple Music, il cui direttore artistico Zane Lowe (ex BBC Radio1) ha deciso di allargare l'offerta ai propri utenti creando Apple Music 1, un canale radiofonico in stile FM all'interno della piattaforma streaming.
Per questo progetto Zane ha selezionato i migliori conduttori radiofonici di lingua inglese che vanno in onda come in una tradizionale emittente radiofonica.
Inoltre è prossima l'apertura di altri due canali lineari: Apple Music Hits e Apple Music Country; possiamo dedurne quindi, che il progetto funziona e ha successo.
La profezia degli anni '80 sulla scomparsa della radio
Nel 1980 usciva "Video killed the radio star" dei The Buggles che profetizzava la fine delle radio e dei Dj in favore delle tv musicali e della nuova figura del Vj, conduttore televisivo dei canali basati sulla musica.
Questa è solo una delle profezie nefaste che la radio ha vissuto durante la sua storia; ad oggi nessuna di queste si è verificata, anzi sembra che più la radio viene data per morta e più riesca a reinventarsi e riscuotere successo.La guerra tra etere e streaming è aperta e il vincitore, se mai ce ne sarà uno, è tutt'altro che scontato.
Fonti:
Fattori S. (2020). Suoni nell'etere: 100 anni di musica e radio. Vololibero